Expeditious and Efficient Office Removals in Surrey, GU1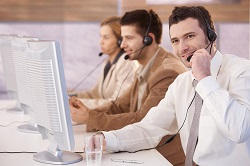 Business removals to or from GU1 can be quite the hassle, especially when time is money and you want to save as much time as you can. With Man and Van Surrey your office removals in Surrey, GU1 will take only as much time as it is needed to finish the loading and get from point A to point B. We are here to save you time by providing a speedy removals service anytime you want it. Our office movers in Surrey, GU1 are available to you at all times – and all you need to do to book our office removals services is call
and inform us about your situation. Our customer service will give you all the details you need and we will get the service underway.
The benefits you get with us
With so many moving companies in GU2 and GU3, you might wonder why we are so well-reputed and why we should be the preferred service. The answer can be broken down as follows:
• We provide 24/7 customer service by friendly operators
• We employ only the best experts in the field of moving office in Surrey
• We use only the best moving vans to make sure the transportation is safe
• We provide excellent commercial removals services at affordable prices
• We never compromise on quality of service
• We always reach our final destination – safely and with all your equipment intact
• We offer full insurance for all your belongings
• We always aim to get 100% customer satisfaction.
Great safety with great office movers
You do not have to worry about a thing when you hire our office removals service in GU1. With the capable movers we offer, you are in the safest hands in Surrey, GU2. We make it a priority to carry out the best office moving job and provide excellent results. We will make sure that everything you entrust us with will reach its new location swiftly and safely. We work fast, but we work carefully. We will make sure every piece of furniture, equipment and hardware we take from your office is listed, loaded, and secured. Our removals experts are highly-skilled and well-trained, and they have enough experience on the job to promise only the best results.
Quality and punctuality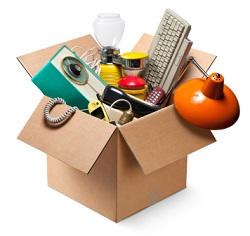 You will get the best treatment the moment you dial
and request our commercial relocation services. Our customer service works 24 hours a day, 7 days a week, including holidays and bank weekends for your convenience. Our friendly operators will take your details, provide you with a quote and arrange a date and time for your office relocation. Then come our movers who will arrive exactly where you wanted, when you wanted – we work with a precision and we cannot save you money and time unless we are as punctual as possible. And every service is executed at a high standard which you won't get anywhere else in Surrey, GU1. We offer the best, so be sure to take it.
Hire us to save money
Man and Van Surrey wants to be available to every business, big or small. In order to do that, we offer our office removals at amazing prices calculated by scouting the market of Surrey, GU1 and designed to make us stand out from the competition. We incorporate these low costs in our special deals and exclusive offers which make us an even bigger catch, so be prepared to throw in the rod, because we will bite. Book with us to get the best prices, the best quality service, and the best team on the job. We are fully capable of carrying out a straight-forward office move without costing you any company downtime. Call us now on
and ask for your quote. Hiring our removal company is a decision you will not regret!


WHAT PEOPLE SAY
Our mission with Removals Services Surrey was incredible from commencement to closure . Making your way can be immeasurably strenuous but their fabulous crew of movers produced it look amusing plus trouble-free. They proceeded quickly plus genuinely gifted , in spite of that moreover patiently sympathetic along with us in addition. Organising the move had been effortless in addition to comprehensible. The whole thing became available, unmistakable, furthermore dependable.

G. Glover
I was dreading domestic removals. Had I known that Surrey Man and Van were going to be so great, I wouldn't have worried about a thing.

Dave P.